NPO.Net Leader Spotlight: Ernest "Ernie" Sanders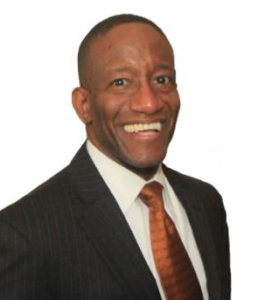 "I really appreciate NPO.net's ease of use—both as an employer and employee. From an employer standpoint, it's very helpful in finding quality candidates, and the pricing to use is very competitive."
— Ernest "Ernie" Sanders, Chicago Nonprofit Leader
Ernest "Ernie" Sanders is a self-described "avid NPO.net user." A 35-plus year professional, Ernie first used NPO.net for his transition from business to a nonprofit career. Now, 15 years later, it is his "go-to" for hiring others and finding new opportunities.
Because career paths aren't linear
Ernie is a true Renaissance man. His career path took him from the priesthood to supply management to business ownership before finding his perfect fit in leading Chicago nonprofits. As Ernie explains, "Because of my career growth and different areas of expertise, I needed to show all of my experience in a way someone would consider it. NPO.net helped me do that. Each time I used NPO.net, it led to several interviews, and I was hired from those interviews."
And quality matters
Ernie also notes that he appreciates "the scope, diversity, and quality of employment opportunities" on NPO.net. "NPO.net has career-focused opportunities, not just jobs. I appreciate that it makes the most of my time, with employer information not available in other job portals. I've also found that other career sites sometimes have job links that lead to defunct or suspicious URLs or recently filled positions. I never had that once with NPO.net," says Ernie.
For employers also, of course!
"It's like a household name in Chicago's nonprofit world. I find it very helpful in finding quality candidates," Ernie notes. "The best post their resumes on NPO.net. In my last role, we used it often to fill positions. The most recent person we hired was from an NPO.net posting, and the person is thriving at the organization."